My beloved Mitten,
When I left last year, I knew, absolutely, I would miss you. Somehow I always understood that you are special — even as a child, even when my then-boyfriend-now-husband-who-is-from-Virginia called you "kinda flat," even when I was nineteen years old and it was winter in Ann Arbor and I had to lean into a blizzard on the blustery walk to class. Even then.
There's just something about you.
After so much time away, I got to spend the whole month of August as a guest on your soil — and I remembered all those somethings. I also noticed brand new somethings, because we'd been apart for so long that I was able to look at you with fresh eyes.
Of course, people say we sometimes don't recognize the beauty of a thing until it's gone, and usually when I hear clichés like that, I'm all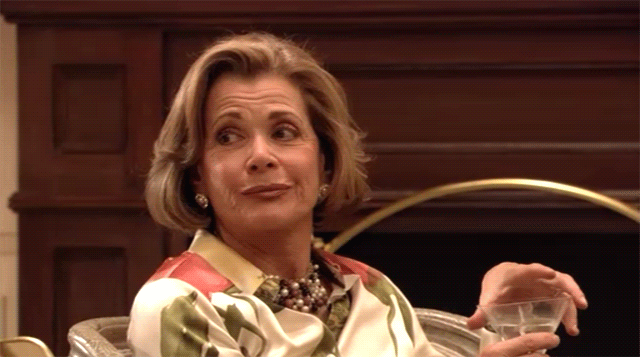 Not this time. This time it's true. I totally appreciated you, but not enough.
As a resident of thirty-plus years, I was blind to all the Michigan pride. Last month, as a visitor, it was impossible to miss. Rear windshields of vehicles everywhere are emblazoned with decals of your shape — I counted well over a dozen during one brief drive down I-96, and each time, I wanted to wave wildly and stick my head out the window and scream into the wind, "I know, right?! It's amazing here!" Instead, I just offered a tiny, frantic thumbs-up if someone caught me looking. (Cue families discussing "that crazy woman on the freeway" over dinner.)
Your people are proud of you.
I hope you are proud of your people. They are polite. They are friendly. They hold doors when someone is struggling with a stroller and they ask questions that make three-year-olds feel important and they pause their busy lives to marvel at babies. They are not perfect — there is rudeness and obliviousness as there would be anywhere else — but there is also a wholesomeness I didn't know existed until it was absent. There is an ease in interactions, an openness, even with strangers. I felt welcomed. My children felt acknowledged.
Your people seem to see each other.
I hope you are proud of your lakes. All that incredible fresh water — so much that you're basically surrounded by it, you cute little mitten-shaped almost-island, you. There are "Great" ones, yes — but there are also moderately massive lakes and medium-sized lakes and mini lakes, everywhere, and all of them seem like a glittering mirage after living in a place that is suffering through a terrible drought. Your people sure enjoy that lake livin': jet skis, speedboats, kayaks. In true Midwestern form, they wave at each other as they pass by.
I hope you are proud of your skies. On a clear night, the stars stretch around you into infinity, and we do not have to battle smog and streetlights to feel the vastness of the universe. I used to think a sunset could only be beautiful if it sank into an ocean, but your breathtaking watercolors of pink and violet and gold are nothing short of majestic. They are threaded through the clouds hovering over Lake Michigan, swirled across a slowly illuminating Detroit skyline, splashed above treetops as dusk settles on a day we never expected to remember.
I hope you are proud of your history. You have helped to create so many noteworthy people and things: Motown. Vernors. A whole lot of cereal. One of the best hospitals in the nation. Joe Louis and Jeff Daniels and Tim Allen and Madonna. HENRY FORD, for crying out loud. Plus, everyone from the lyrical genius Eminem to my unabashed girl crush Kristen Bell, who still says things like, "We went home to Michigan" when Ellen asks what she did this summer. Home, even after so many years in L.A.
I hope you are proud of your seasons. January and February (okay, and sometimes March and April) could maybe use a little work — but Christmas just doesn't feel quite right without the serenity of a snow blanket, unblemished and shimmering. Spontaneous spring rains mean lush green foliage. Summer thunderstorms mean naptime coziness and spectacular light shows. And FALL. Fall is epic. Bonfires and boots, cider and cinnamon donuts. Crisp leaves for jumping, piled high beneath trees that seem to have burst into flame. There is a spiced quality to the air that feels so clean it almost hurts to breathe. We have to remember an umbrella every morning, just in case — you're kind of moody like that, and by afternoon it might feel like a different season entirely — but it's worth it. Your unpredictability makes you exciting, and it is also what makes you beautiful.
I hope you are proud of your cities. In August, I visited Traverse City with friends and Frankenmuth with family; both were charming. Beaches in one, a quaint downtown in the other. Wine and cherries. Fresh fudge and spun taffy. You have your very own peninsula, complete with bears and moose and wolves. You have a place so peaceful that no cars are allowed. And somehow, even in the sixteen months since we relocated, something has subtly started to shift: there is a different kind of energy now when someone says downtown Detroit — expressions light up, words fill with optimism, and inevitably someone says excitedly, "I'm planning to move there." Artsy types are flocking to the city, consumed by its potential. More and more, there are pedestrians on the sidewalks. There is a palpable anticipation of growth and rebirth. There is ambition.
There is hope.
I am gradually learning to appreciate where I am, but you make me forever proud of where I've been.
Until next time, my love.
xo