DISCLAIMER AND DISCLOSURES: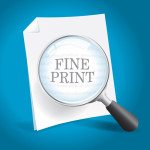 This is a personal blog. All opinions, experiences, neuroses, and unintentionally offensive comments are my own. Well, except for the comments you write. Can't be held responsible for those.
I am not a medical professional. I do not have a degree in parenting. I'm barely an expert on my own life. I do, however, have lots and lots of opinions, and occasionally I'm dumb enough to share them. All advice and recommendations are based upon personal experiences and a whole lot of Dr. Google. Please consult with an actual physician before implementing any suggestions you read here.
I am an Amazon Affiliate, which means that when I link to an item on Amazon, I earn a very tiny commission if you click that link and buy something. (Like, pennies on the dollar. Literally. Guess what I made last month? FIFTY-TWO CENTS. Ballin', I tell you.) On your end, it doesn't change a thing…so if you've clicked through to make a purchase, THANK YOU for your support! I will ONLY include links when I find them to be relevant and/or helpful; all current product recommendations are posted because I have bought, used, and loved these items myself and I want to share them with you. I'm not sponsored by anyone, and my site is proudly ad-free.
I make every effort to publish accurate content — but times, they are a'changin'. I'll probably post information that may eventually evolve. This includes my opinions and viewpoints, because sometimes I'm the worst when it comes to making up my own mind.
Please do not reproduce, reprint, or publish any content without permission (but sharing posts via all forms of social media is highly encouraged and will only cause me to think fondly of you). All rights reserved. Like, I reserve the right to edit or delete my posts. I reserve the right to move back to Michigan and turn this into a blog about dragons. I reserve the right to shut it down completely and without warning. I reserve the right to change these policies at any time, because you know, I'm trying to be my own boss here.